You might remember this
post
a little while back about my
"What Does Summer Mean To You Jewelry Swap".
I had a nice turnout for my first ever swap
and I've heard from a few gals that they had a good time!
Who can go wrong with a package in the mail when it contains jewelry!!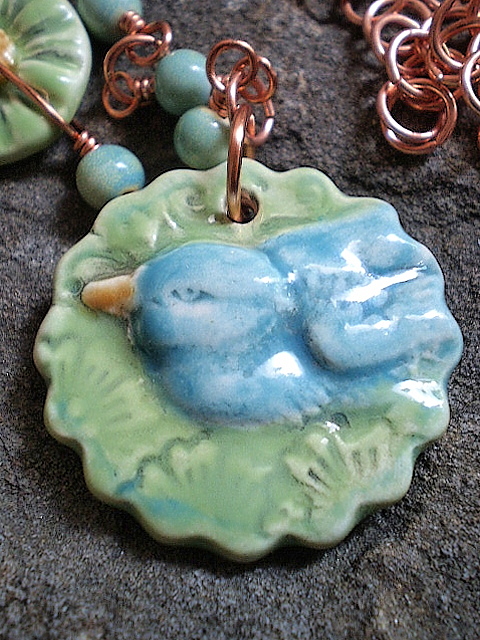 We ended up with an odd number of participants so I found myself without a partner.
I still wanted to send someone something so I chose to surprise my bloggy friend
Sarah
who was about to become a first time mama (she's since had her baby) as my swap partner.
I sent her this adorable mama & baby bird necklace,
which just seemed ultra perfect considering she was expecting!
Via
So now it's time for all the participants to share what wonderful goodies showed up in your mailbox!
Link up below and let's take a look at what everyone got.
Thanks to all the participants - I had fun hosting!!
Here's to a great Summer!