Lately I've been seeing recipes for
noodle bowls everywhere,
and I'm kinda hooked on making them.
We made
this one
last week and it was really good.
The green tea soba noodles were very different texturally but
the broth with the jasmine tea was outstanding!
Quite often I just make up my own version.
You can use any kind of noodle, even the little ramen packages work well,
though udon tends to be a favorite in our house.
A lively broth, tons of vegetables like;
bok choy, carrots, baby corn, straw mushrooms...
You can add tofu, chicken or beef...there really is no right or wrong way to do it.
Top with fresh chopped scallions and cilantro, chopped peanuts, even hard boiled eggs,
and add some
Sriracha
if you like a little heat.
It's a great warming meal on a cold night!
Now for the perfect serving vessel...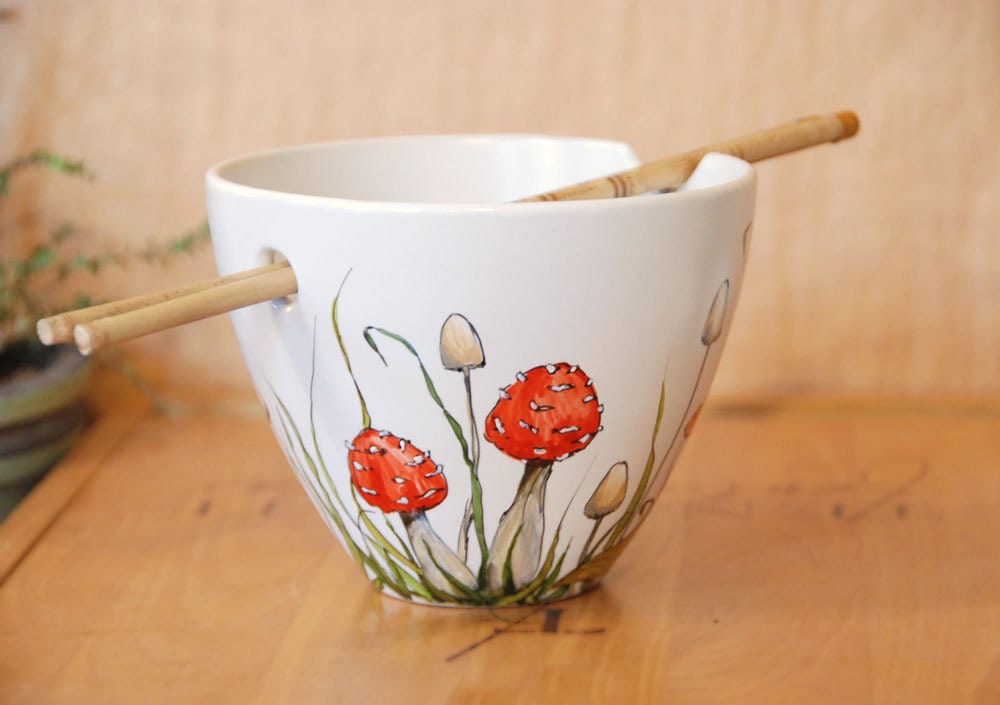 Isn't it beautiful?!?!
It even fits your chopsticks perfectly!
I came across
on etsy the other day and was completely taken by the beauty of her work.

Her painting is so intricate, so beautiful...
what a gorgeous way to serve up a delicious meal.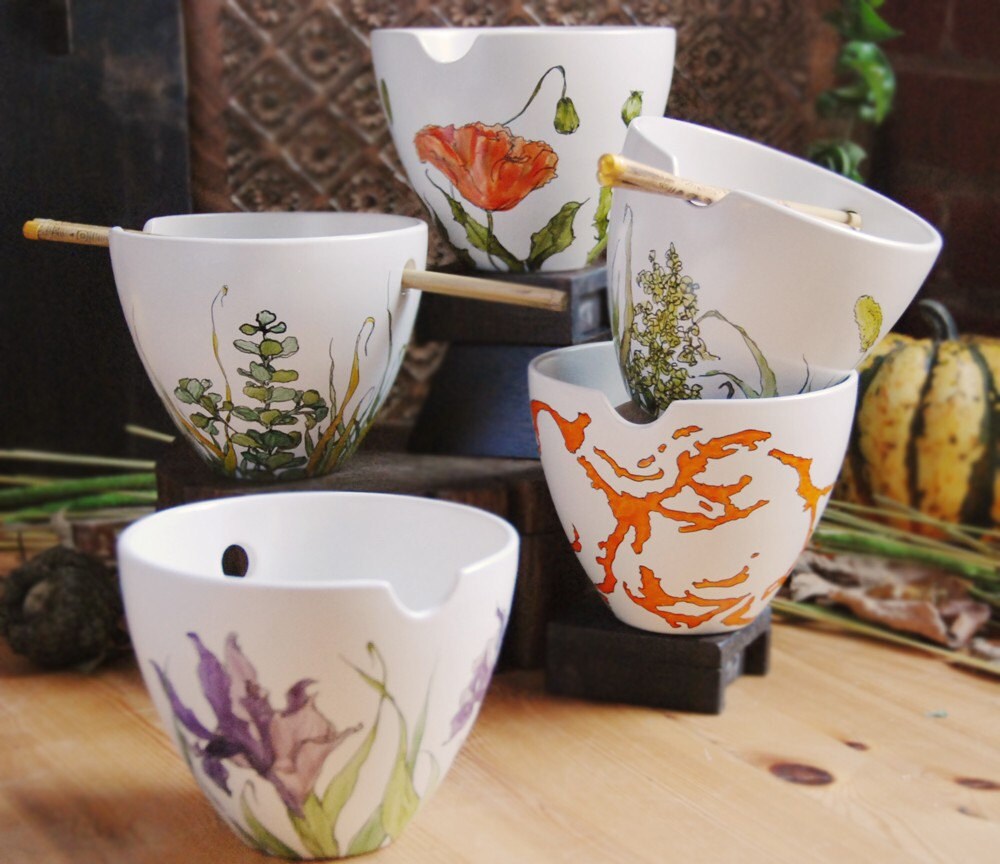 If it's possible...I think I'm in love with a noodle bowl!
Linking up with
today for
Tickle Me Tuesday
Happy Tuesday!